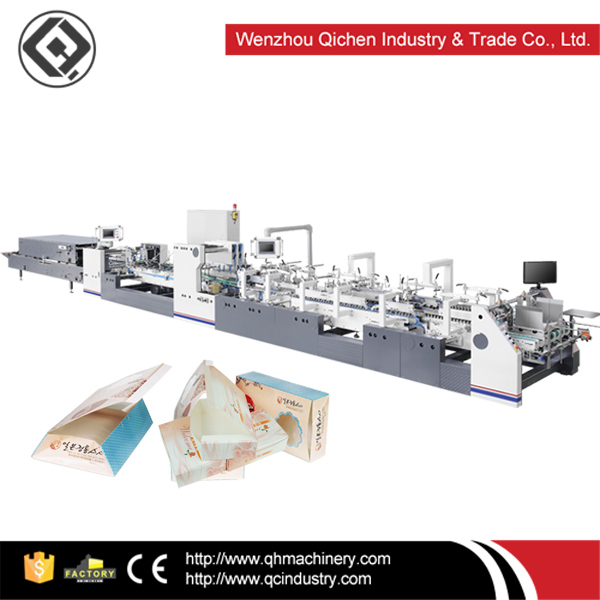 PHH Box Glueing Folding Machine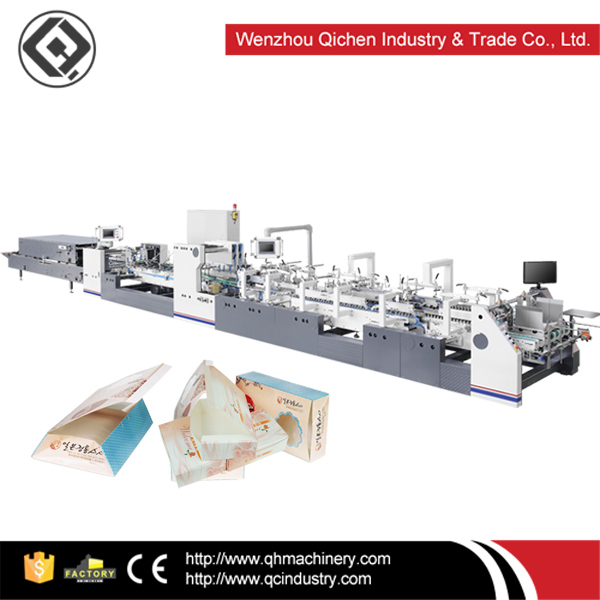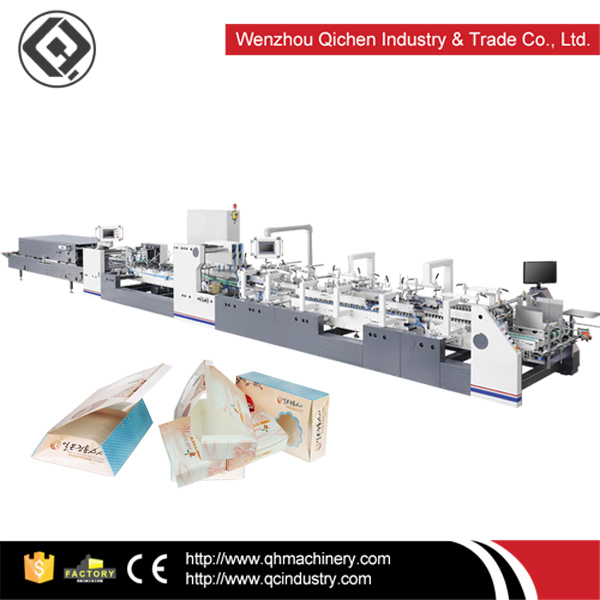 Name
Box Gluing & Folding Machine
Model
PHH-800
PHH-1100
PHH-1450
4-corner & 6-corner box, Reverse Lock

(With glue gun 3-head)

(With glue gun 3-head)

(With glue gun 3-head)

4 times fold & bottom lo
Model
PHH-800
PHH-1100
PHH-1450
Paper Material:
Cardboard 200~800 gsm, corrugated board reach E-flute & B-flute.

卡纸200-800g/m²

Glue
Cold Water Glue
Max Paper Size:
800*900 mm
1100*1000 mm
1450*1000 mm
Min Paper Size:
135*60
270*60
270*60

Mix Box Size

85*60
135*60
135*60
Max Belt Speed:
375m/minute
375m/minute
300m/min
Power Source:
3-Phase  380V  50HZ
Total Power:
15KW  (4-times fold bottom lock box, 4 or 6-corner box)

11KW  (Twice fold bottom lock box)

11KW  (twice fold one side glue box)

4-corner or 6-corner box,

4-times fold bottom lock box,

10Ton
10.5Ton
11Ton
Twice fold & bottom lock box,
8.5Ton
9Ton
9.5Ton
twice fold one side glue box,
7.5Ton
8Ton
8.5Ton
Brief Description: 
PHH series Box Gluing & Folding Machine is high speed box making machine, widely used for package box/cartons for food, medicine, health care products, cosmetics, alcohol, light industrial products such as the box, are basically using the gluer machine for paste box processing.
PHH box gluing and folding machine absorb the latest technology and experience at home and abroad, using modular design and the latest processing technology, electrical adopt PLC control, simple operation, the host motor frequency control speed, output controlled by servo motor, the whole structure is reliable.
This type machine focus on making 4-corner box, 6-corner box,  also for straight line box, hook(bottom lock) box, side glue box, box inside box, mini box, CD box, four corner box, six corner box, and other special (irregular) box.
Company Information