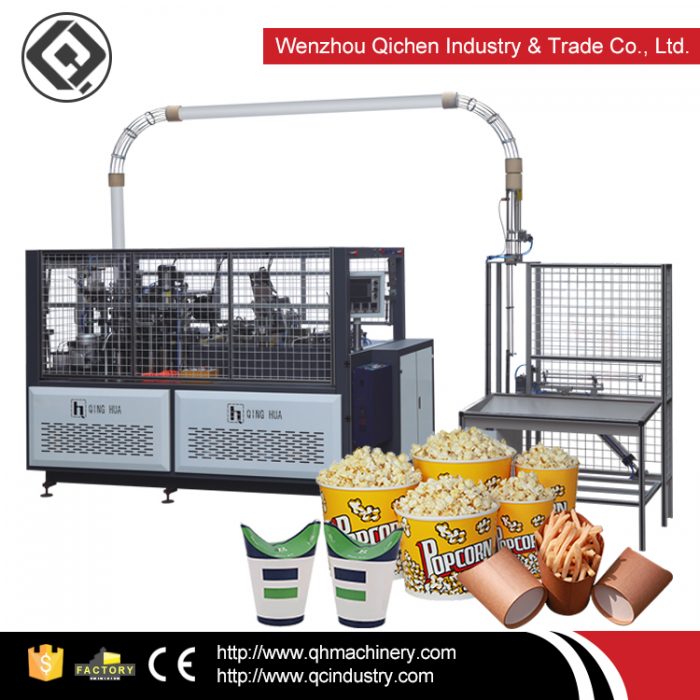 ZBJ-G12 High Speed Paper Cup Machine
Description

ZBJ-G12 paper cup forming machine is a fully automatic paper cup forming machine, which can produce different sizes of paper cups with a series of continuous process, including automatic paper feeding, paper anti-withdrawal device (to ensure accurate positioning), ultrasonic welding, transferring paper fan by robot hand, silicone oil lubricating, bottom punching, bottom folding, bottom pre-heating, bottom knurling, cup discharging. The machine, researched and developed by our company, is improved steadily after comprehensive technical improvements.
Main Technical Specification:
Model

ZBJ-G12 High Speed Paper Cup Machine

Paper Cup Size

3-12oz(Mould changeable)

Raw Material

180-350g/m2(One-side or Two-side PE (polyethylene) film coated / laminated paper)

Suitable paper weight

180-350 g/m2

Productivity

90-110 Pcs /Min

Power Source

220V/380V 50Hz

Total Power

13 KW

Total Weight

2700 KG

Package Size(L x W x H)

2600*1600*1800mm(LxWxH)

Working Air Source

0.4-0.5m³/min

Making Double PE coated paper cups, need to buy an air compressor
Main feature:
1.      Output is improved: The productivity is improved from 65-80 pcs/min to 90-110 pcs/min.
2.      Pressure type paper feeding. Feeding more accurate, decrease the rate of irregularity.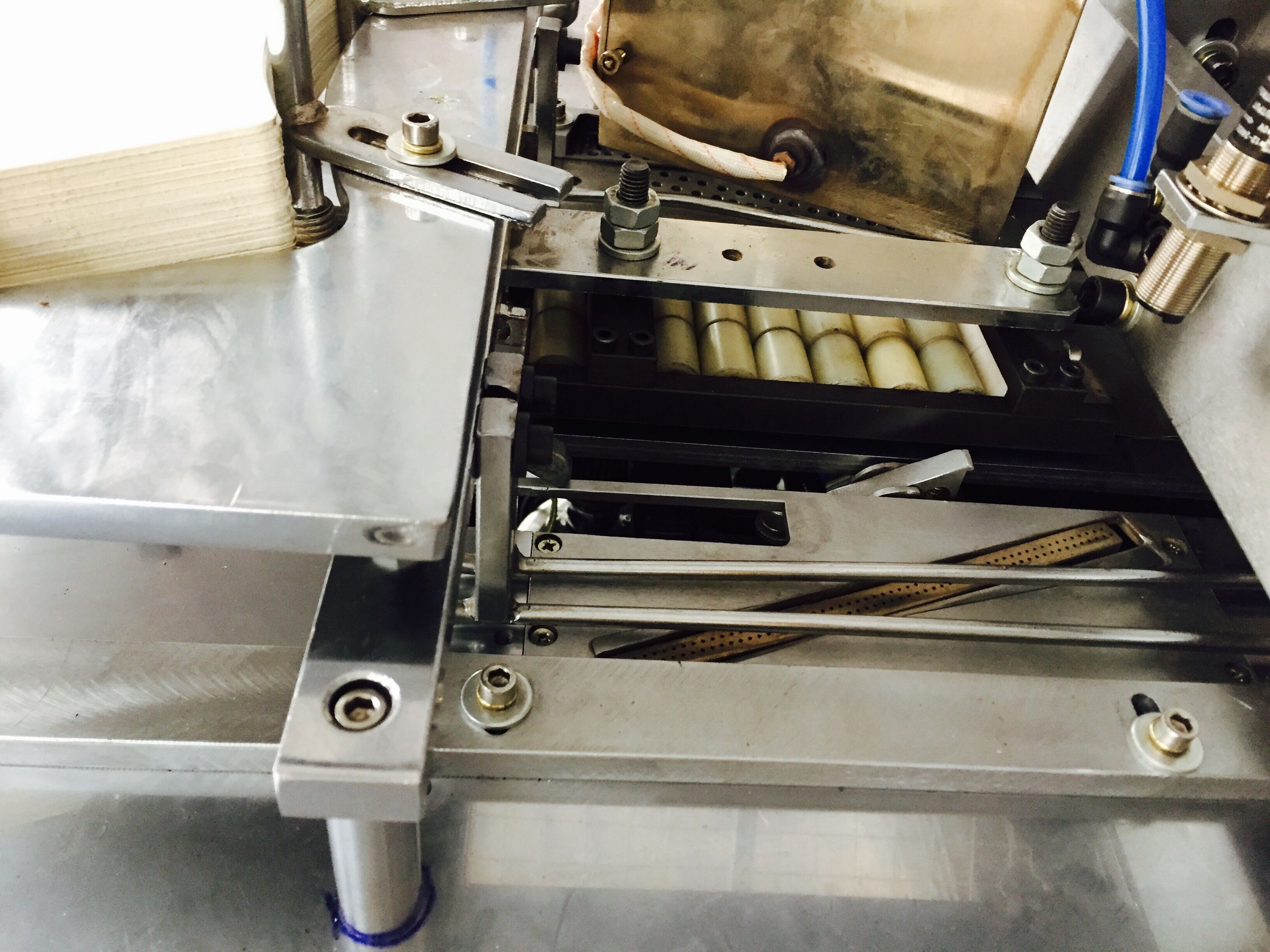 3.      This model adopts three robot hands. Working speed higher and the feeding process more accurate.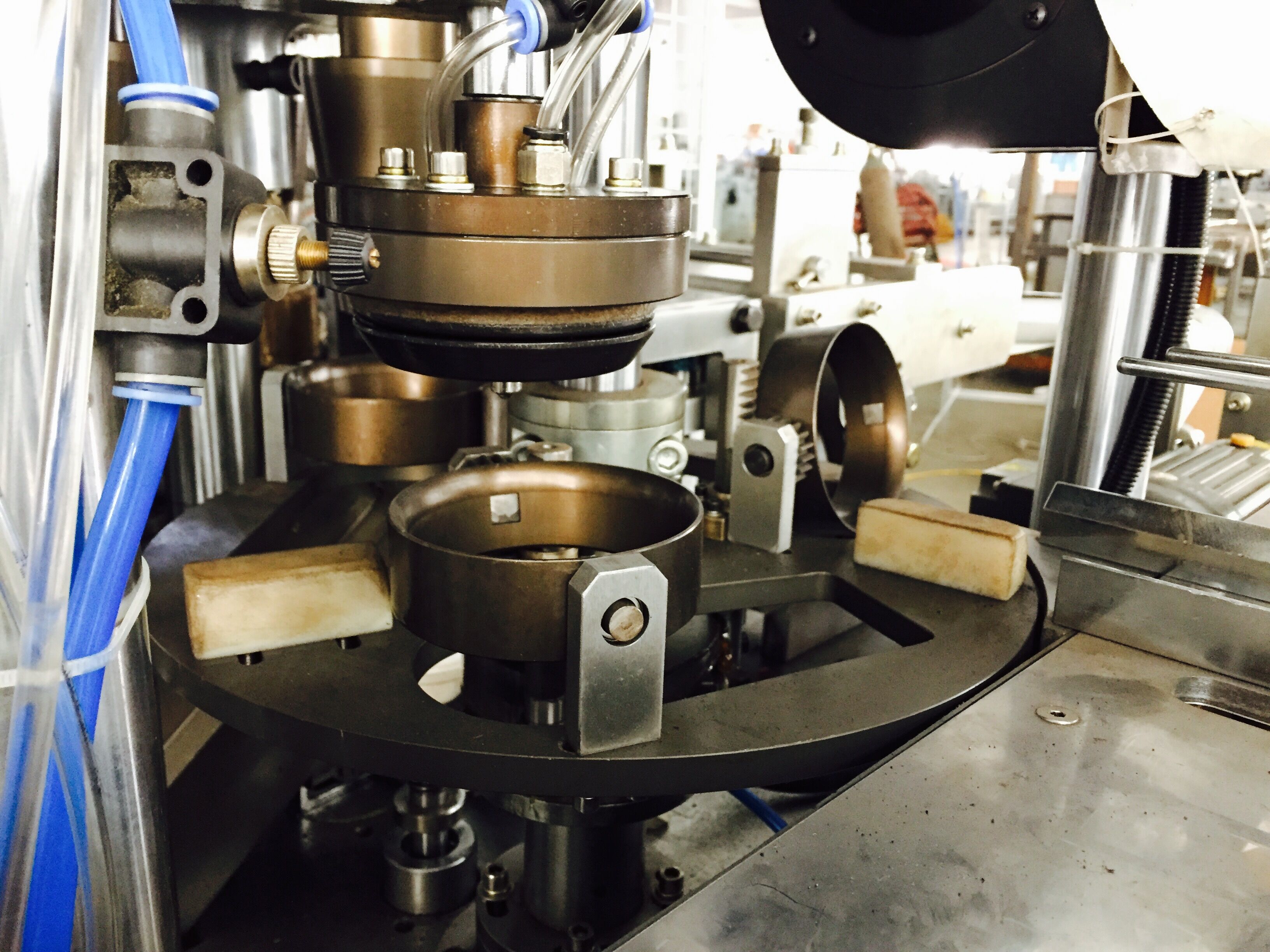 4.      Waste paper transmitter. The waste paper produced by bottom cutting can be easily cleaned.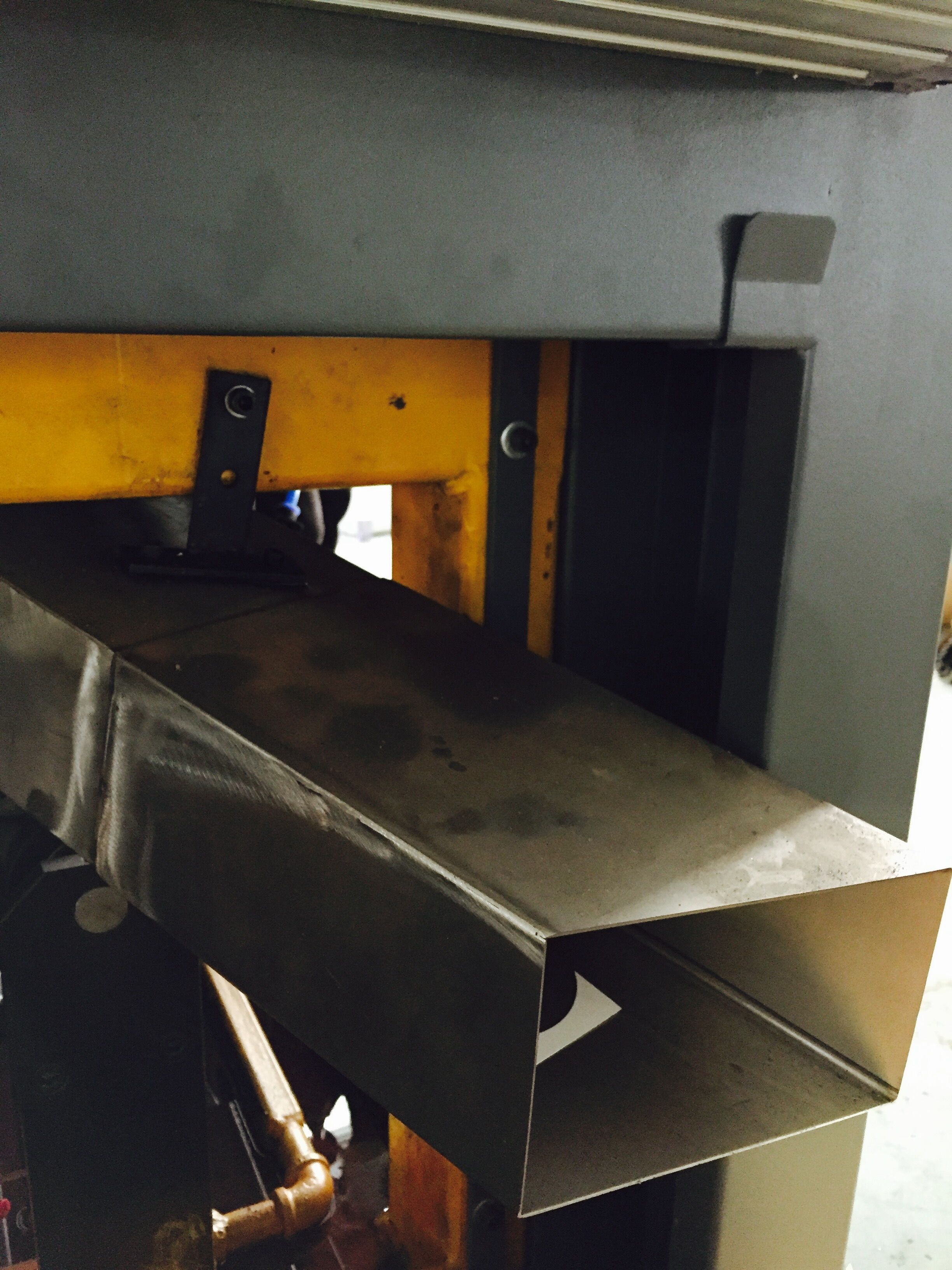 5.      Gear drive is adopted to avoid the defect of loose gap of chain drive.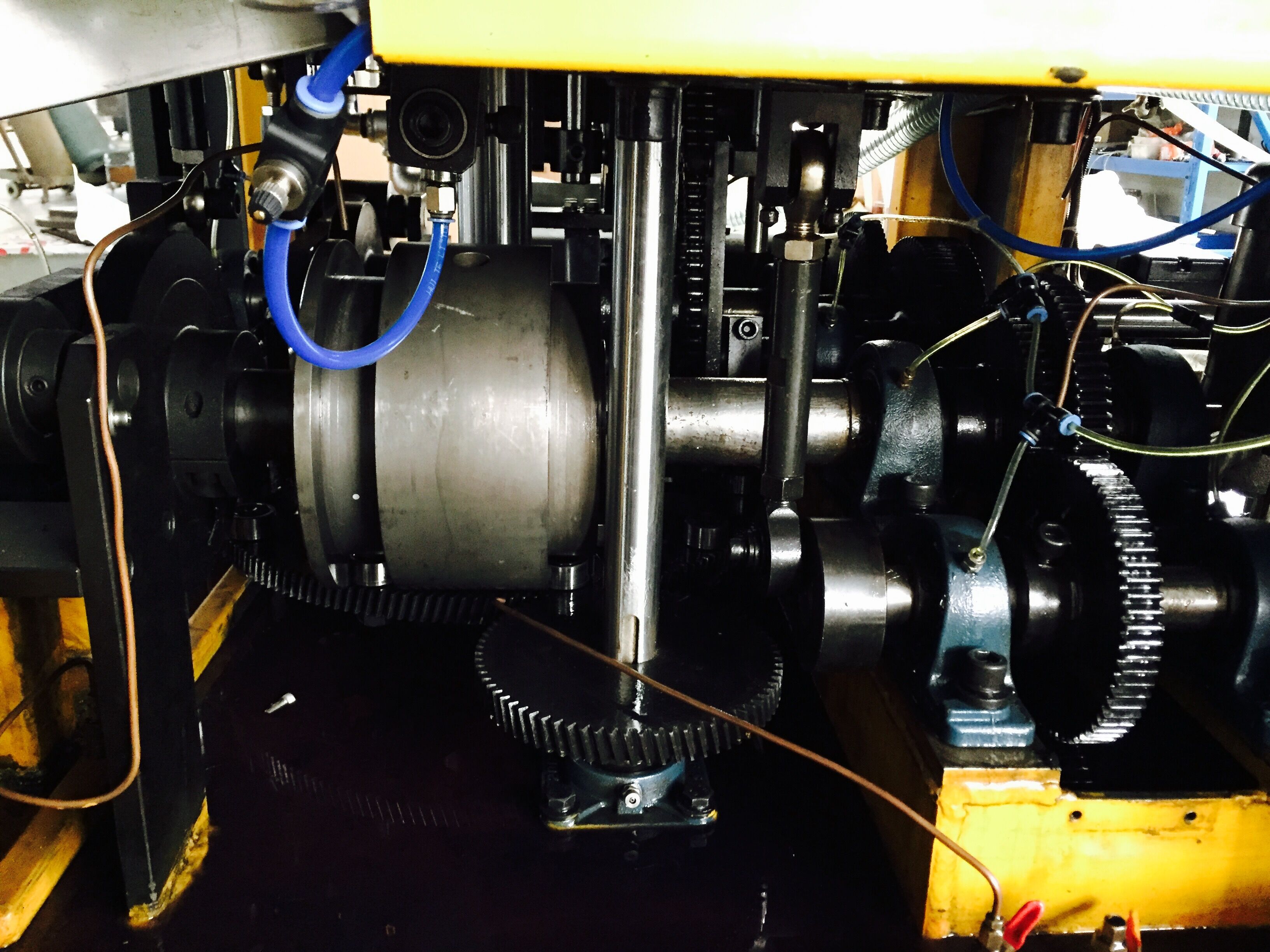 6.      We use a self-lubrication system in the machine, which reduces the friction between the parts. And we do not need to add the oil manually. Sometimes worker are not willing to add the oil everyday. In this case the machine can be maintained without manually fueling.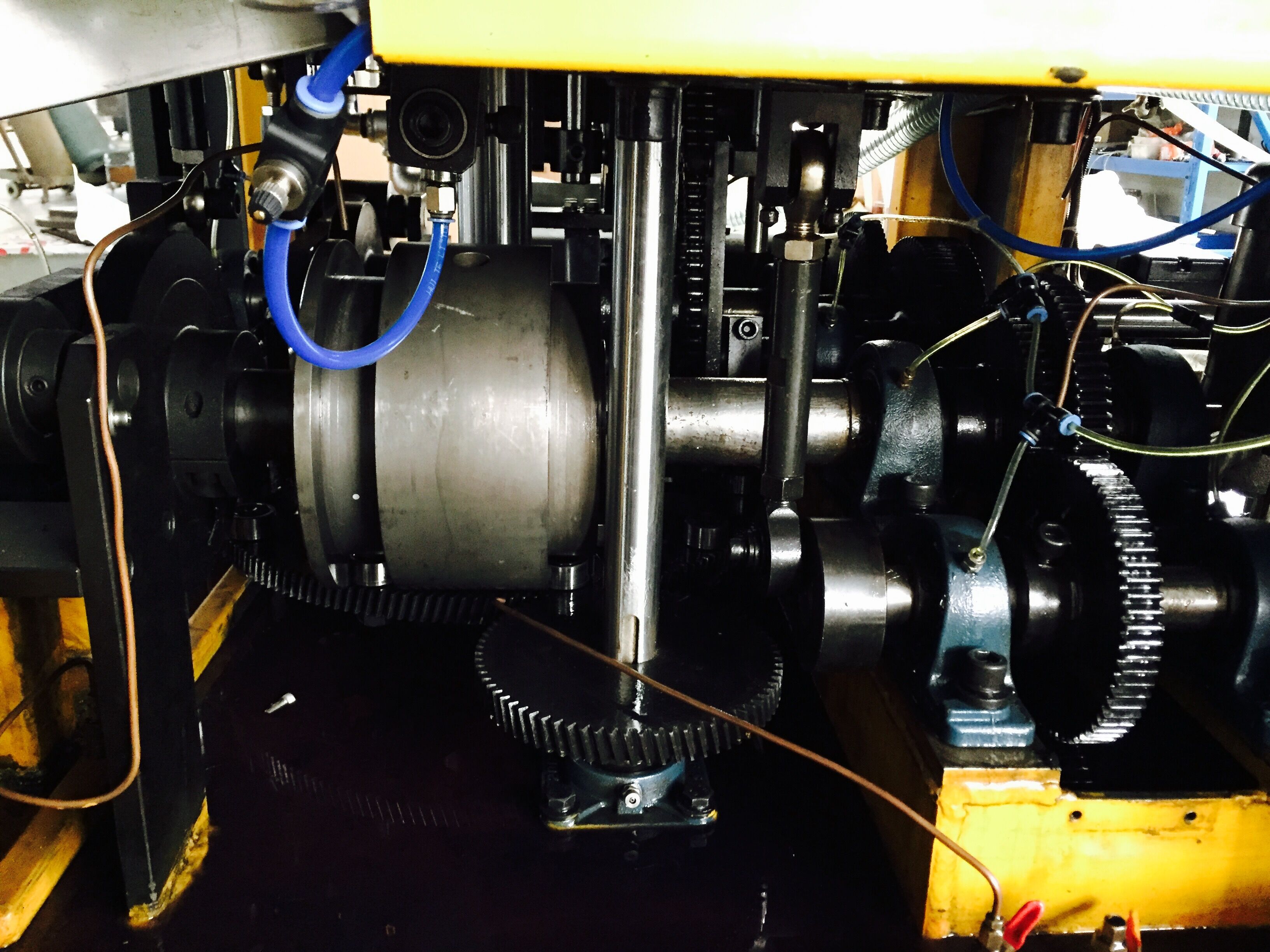 7. This device adopt sensor alarming system. One paper fan match one bottom, no waste.
8. Paper tube station uses independent cam to handle cup holder. This is advanced in stability and will not make noise when it works.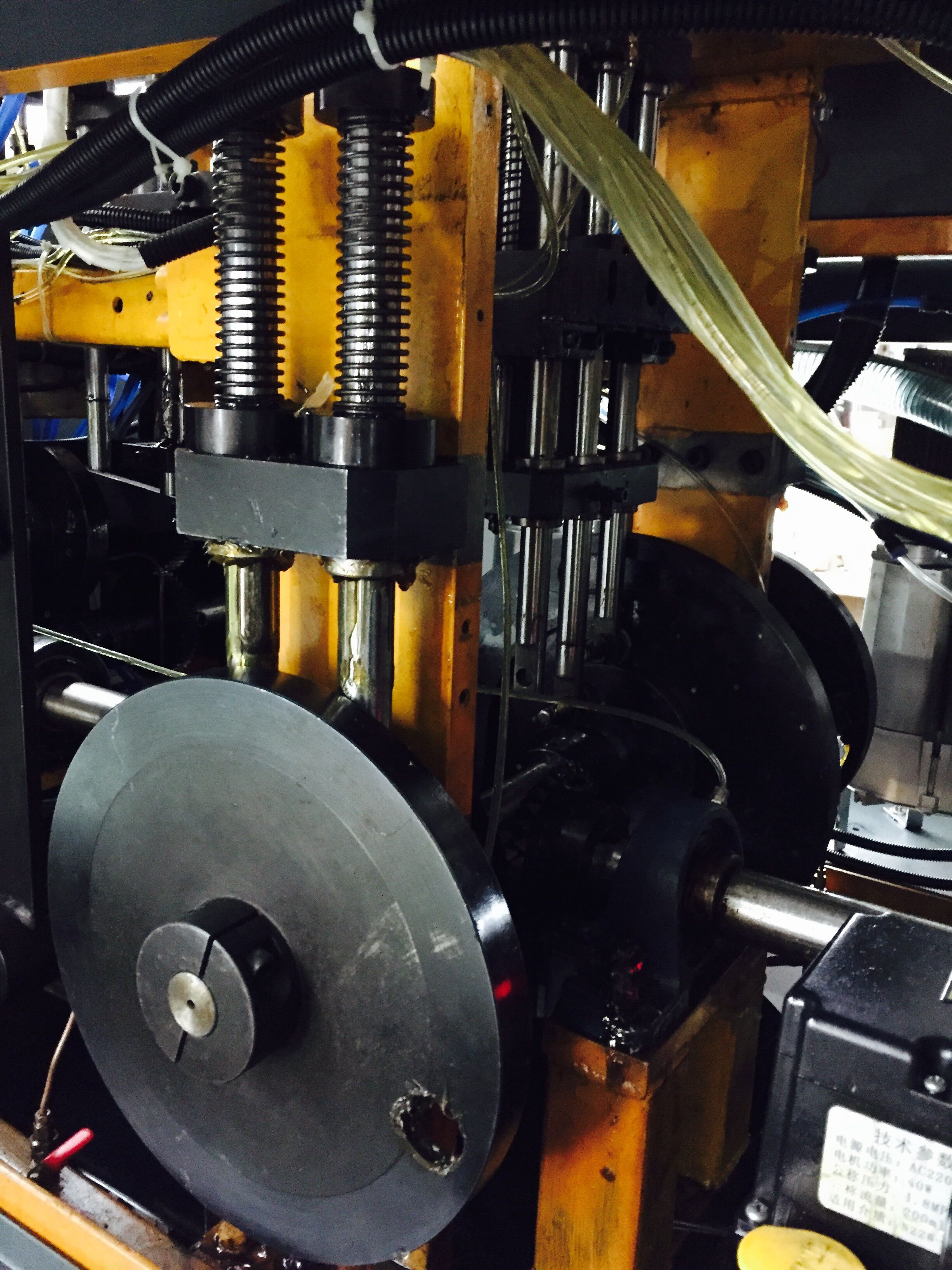 9.      The machine is equipped with gear motor simplifies the complicated system and makes the machine more stable.
10.      PLC Touch Screen. Much easier for engineer to operate the machine.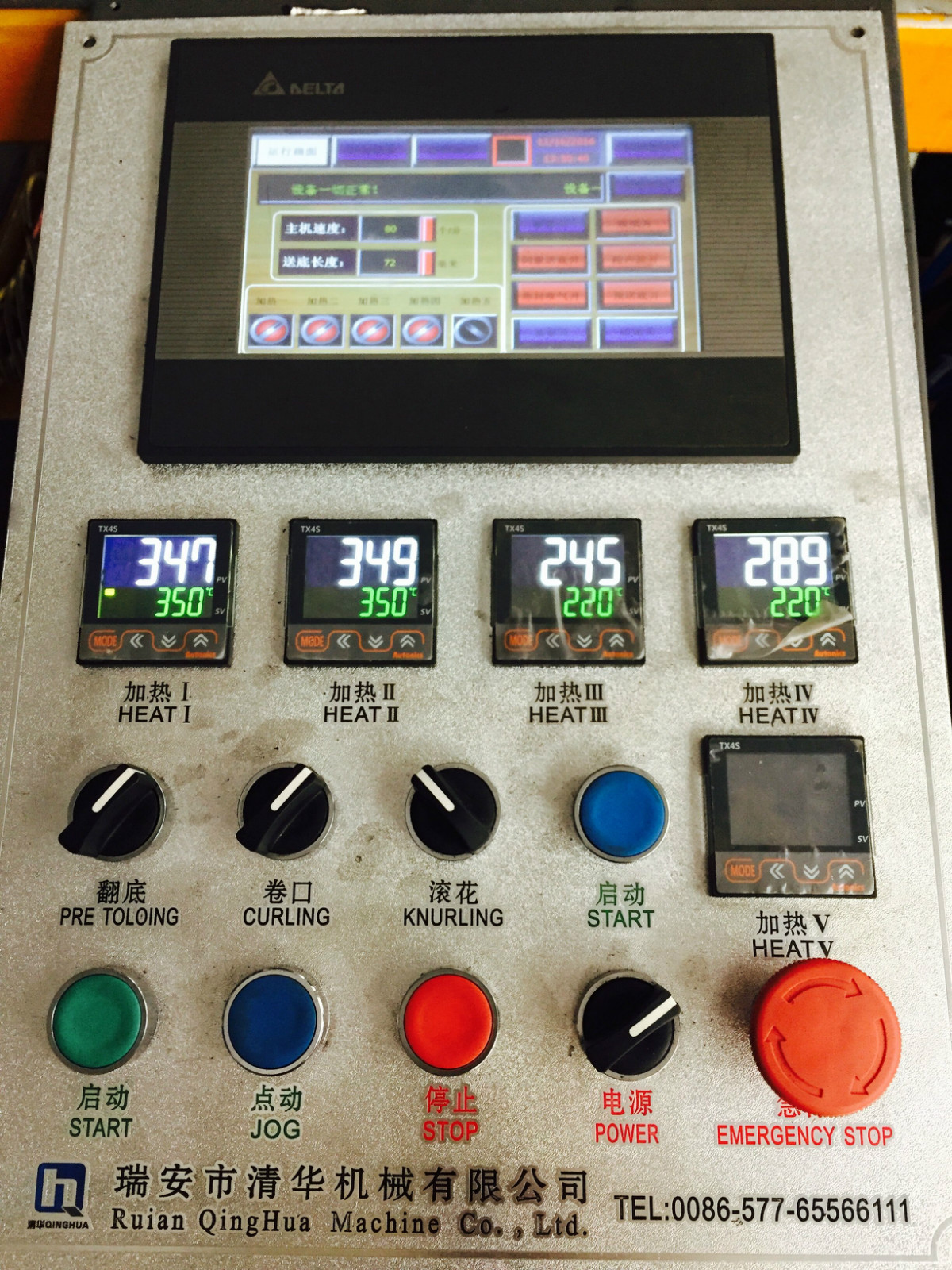 11.      Bottom Cutting
12.  Machine has fours fans help heat dissipation when machine working in high speed.
Workshop: