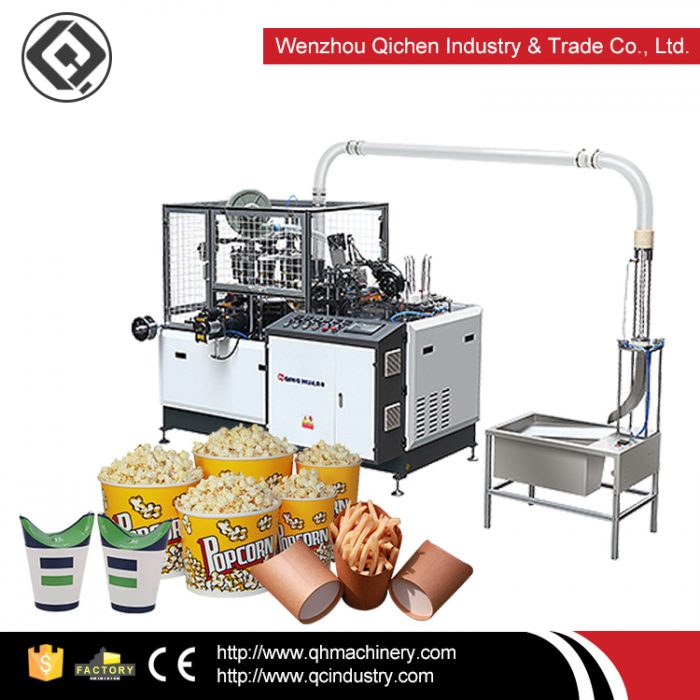 ZBJ-OC12 Open Cam Paper Cup Making Machine Prices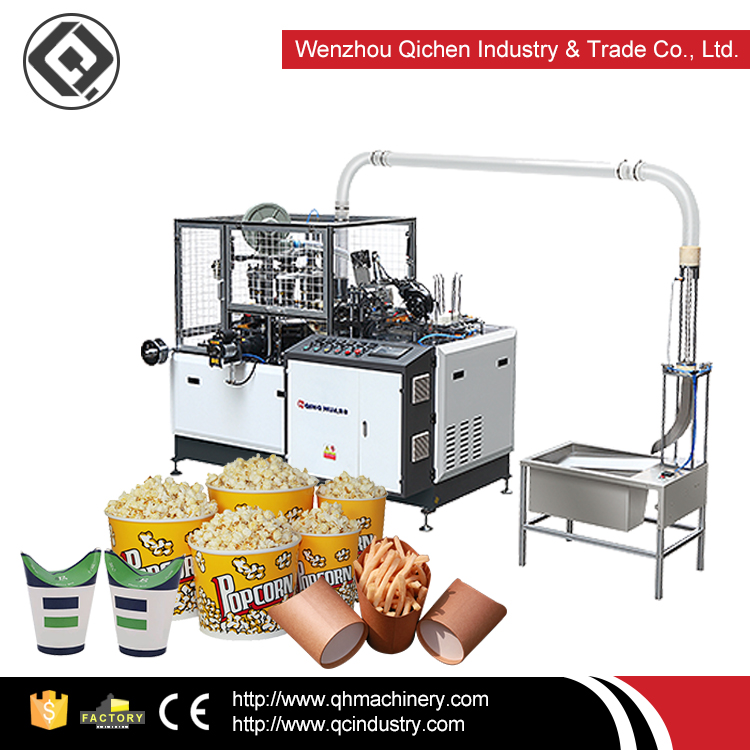 Our newly designed ZBJ-OC12 paper cup forming machine is a fully automatic paper cup forming machine, which can produce different sizes of paper cups with a series of continuous process, including automatic paper feeding through more than 2 times, paper anti-withdrawal device (to ensure accurate positioning), ultrasonic welding, transferring paper fan by magic hand, silicone oil lubricating, bottom punching, bottom folding, bottom pre-heating, bottom knurling, cup discharging. The machine, researched and developed by our company, is improved in stability after comprehensive technical improvements.
Model
ZBJ-OC12 Automatic Paper Cup Machine
Paper Cup Size
3-16oz(Mould changeable)
Raw Material
180-350g/㎡(One-side or Two-side PE (polyethylene) film coated / laminated paper)
Suitable paper weight
180-300 g/㎡
Productivity
70-80 Pcs /Min
Power Source
220V/380V 50Hz
Total Power
4 KW
Total Weight
2500KG
Package Size(L x W x H)
2250x1500x1900mm(LxWxH)
Working Air Source
0.4-0.5m³/min
Making Double PE coated paper cups, need to buy an air compressor
Detailed Information:
1. Three times paper feeding.
Paper can be well adjusted with three times feeding process, avoid the irregularity during folding paper fan.
2. Sensor Alarming
Encoder and the sensor control the machine at the same time, one paper fan match one bottom, no waste.
Failure warning, machine stopped automatically.
3. PLC touch screen controlled.
More easier for operating and more accurate.
4. Fan for heat dissipation.
Several fan installed, help machine keep suitable temperature when working.
5. Self-lubrication system.
Maintaining oil go to machine every part needed, no need worker spraying oil manually.
6. Sheave drive connected.
Machine is sheave drive connected, no easy to be loosen when machine working.
7. Waste paper conveying.
Waste paper discharged by the tube. When the machine working, avoid the waste paper enter the machine inside part, affect machine running.
8. Ultrasonic installed inside machine
In this model machine, we installed the ultrasonic inside the machine, decrease the space occupied.
9. Bottom Cutting.
When give the bottom paper, sometimes the bottom paper will be turned over, cannot match the paper fan well, this machine shorten the process, give bottom directly, avoid the problem.